Anyone looking to take care of their health by changing their diet is a good candidate for the help of a nutritionist, and there are plenty of qualified and certified nutritionists ready to help! There are so many things to learn about the profession, and we have put together all the information you need to know to get started looking for your own nutritionist.
A nutritionist is very similar to a health coach. They are health professionals who provide nutritional education for their clients to make dietary choices to manage their overall health and achieve a healthy lifestyle.
Nutritionists give nutrition advice and teach people about how to use their eating habits to manage general or particular aspects of their health. Depending on the level and certification one has, they can also diagnose and treat health conditions using nutritional counseling or medical nutritional therapy.
Anyone who needs help managing their health through what they eat is a good candidate to work with a nutritionist
A Registered Dietitian is required to meet more rigorous educational requirements than a nutritionist before they can practice legally and often work in clinics or their own private practice. However, nutritionists who go on to become certified nutrition specialists can provide similar services as a dietitian.
How Do You Spot a Nutritionist?
Generally, anyone who provides nutrition education and teaches people how to manage their health through what they eat is a nutritionist.
This can look like observing your current eating habits and making a meal plan based around the wants and needs of the client to make sustainable changes in eating or teaching someone how what they eat affects their body.
Not all nutritionists are the same. The extent to which a nutritionist can give health advice depends on where they practice and what certifications they have. Because there is no universal, federal standard for the requirements to be a nutritionist, regulations are handled at the state level.
In some states, there is no education or certification requirement for someone to practice as a nutritionist within that state. This means that anyone regardless of their level of education or relevant experience does not have to register or acquire a license or certification in order to practice.
However this may restrict them from being able to perform nutrition counseling or medical nutrition therapy, and they will likely not be allowed to provide diagnosis of any chronic illnesses or condition.
There are a handful of states, like Alabama and Tennessee, that require that any practicing nutritionist within that state have to meet some standard before they can practice, and the license or certification has to be given by either the Board for Certification of Nutrition Specialists or the Clinical Nutrition Certification Board in order to practice.
With the correct qualifications, nutritionists in these areas can do nutrition counseling, provide nutrition therapy, and even oversee certain educational programs.
Those who choose to become a Certified Nutrition Specialist and are certified by the proper board within their state are also allowed to treat any condition or illness that a Registered Dietician can.
There are even holistic nutritionists who focus on healing the body through natural food who may have to go through similar training. Or, if you want someone who can look at your medical history and make adjustments to your diet based on that information, you may want to work with clinical nutritionists.
What Does A Nutritionist Do?
As a general rule, nutritionists help their clients achieve their desired goals by promoting healthy eating. This can look like observing your current eating habits and making meal and nutrition plans based around the wants and needs of the client to make sustainable changes in eating.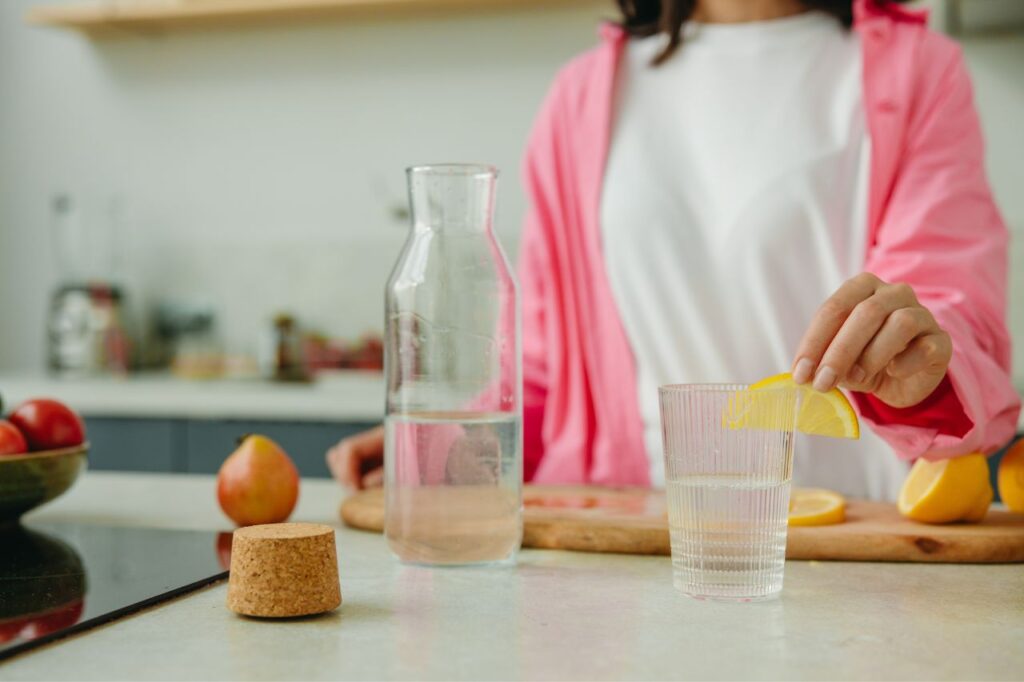 To what extent a nutritionist can do this depends on where they practice and what certifications they have. Nutritionists who are licensed and board certified can perform even some of the same services as a dietitian. However, if they are located in a state that does not require them to be licensed in order to practice, their services will be limited.
The main services a nutritionist may be able to provide to you are nutrition counseling and nutrition therapy.
Nutrition counseling and nutrition therapy are quite similar. Both are services where a specialized health professional helps people form healthy food habits and dietary choices Though, nutrition therapy is more often used to manage symptoms of a chronic condition.
Who Are Good Candidates To Work With Nutritionists in NYC?
As we mentioned before, anyone looking to achieve a specific health related goal by developing healthy eating habits is a good candidate to work with a
You Don't Have Time to Meal Plan
Creating meal plans, especially when done a week in advance, can be time consuming for someone with a career or other major obligations. Nutritionists are a great resource to outsource that mental load to if you have a lot on your plate already.
For example, if you are an athlete who needs to maintain your weight for your sport, you would benefit from working with someone familiar with sports dietetics like a sports nutritionist.
You Have No Idea What You're Doing
If you feel like you need help getting started or even just sorting out your thoughts or schedule, a nutritionist in your corner may be just what you need!
You Are Struggling to Manage a Chronic Illnesses or Condition
Nutritionists typically work through more with their clients than just establishing good eating habits. Many specialize in treating all types of health conditions like eating disorders or kidney disease.
You may also already have a medical team dedicated to helping you improve your health. Nutritionist can be a great addition to your medical support network! Depending on where you live you can even bill their services to your health insurance.
What Is The Difference Between A Nutritionist Vs A Dietitian?
Registered dietitians and nutritionists are both healthcare professionals who promote wellness by guiding people in managing some aspect in their health by managing what they eat. But, the major difference between the two professions is the level of education and certification required in order to practice and where they each work.
As we mentioned earlier, there are much looser restrictions on who can be a nutritionist. There is no federal standard for who is or is not considered a nutritionist, so each individual state has their own requirements to become a nutritionist. Some states have no certification standards for who can practice as a nutritionist.
However, registered dietitians have to complete an ACEND-approved bachelor's degree from a program that requires coursework in biological sciences, health sciences, along with other subjects. Though, many also hold at least on master's degree in similar fields.
They also have to be registered with the Commission on Dietetic Registration before they can declare themselves to be a dietician and practice as one.
But, because of the rigorous education and certification requirements, dietitians are allowed to prescribe nutrition therapy along with nutrition counseling whereas some nutritionist are not.
You are also more likely to find dietitians and nutritionists typically in different work environments. Dietitians are usually in clinical settings or work within private practices while it is more common to see nutrition specialists
What Are The Benefits Of Working With A Nutritionist?
Access to Their Knowledge and Expertise
If you're looking into working with a nutritionist, it is likely that you don't have the skills or knowledge to create these new habits on your own. Trained and certified nutritionists are a great resource for giving you the knowledge to make better choices for your health.
Encouragement and Accountability
Trying to develop a new habit can be difficult especially if you're doing it on your own. But when you work with a nutritionist, you have someone who is not only there to teach you the skills you want to learn, but you have a coach in your corner rooting for your success. You also have someone keeping an eye on not only your successes but where you slip up as well.
Specialty Care
Nutritionists are nutrition experts who help people not only to improve their health, but they can also help people navigate the symptoms of chronic conditions and illnesses. They can also anyone who has anything that affects how they eat.
There are sports nutritionists for athletes of all levels, and they are nutrition specialists for conditions like eating disorders, kidney disease, and diabetes.
What Are The Credentials Of A Nutritionist?
The credentials that are necessary for a nutritionist to practice within your state depends on the regulation set by the state you are living in. But, for the best quality nutritionist you can get, here are a couple things you can keep an eye out for.
This will be a light overview. If you are interested in learning about this process more in detail, you can read more here.
Education
In order to get licensed as a nutritionist, you first have to complete a program that has been accredited by the Commission on Accreditation for Dietetics Education (CADE) to prove that you have the foundational knowledge in nutrition. Typically this is satisfied by completing a Bachelor's degree in a related field.
Supervised Experience
Next, prospective nutritionists have to complete a certain number of hours of supervised work in the field. This can be part of the education program or separate.
Certification and Registration
In the state of New York once you complete all of the necessary study and experience, you can apply for certification to become a nutritionist. Once you're approved, you're good to go!
Still not sure? Read more about what a nutritionist does here.
Nutritionists are on standby to meet you! Get matched with a nutritionist – take the quiz.