What Does a New York City Nutritionist Do?
Discover the Benefits of Working with a New York City Nutrition Expert
Have you ever asked yourself, "What does an NYC nutritionist do?" Nutritionists in New York City help their clients establish healthy relationships with food and develop the skills to make informed decisions about what they eat.
There are many benefits of working with a nutritionist. Whether you need help to lose weight, improve sports performance, find alternatives to unhealthy foods, protect your cardiac or renal health, or adopt a better eating routine, you'll find a New York City nutritionist who can help you reach your goals.
The Bottom Line:
New York City nutritionists help their clients manage their health through the foods they eat.
NYC nutritionists develop healthy, sustainable solutions by creating a diet centered around you and your life.  
Individuals hoping to manage their health by changing how they eat are excellent candidates to work with a nutritionist. 
It is always advisable to ask your nutritionist about their credentials and professional background before you begin working with them. 
What Is a Nutritionist?
A nutritionist advises clients on topics such as weight loss, healthy eating, and reducing illness or fatigue by changing their diet. Essentially, they promote wellness through healthy eating. It's worth noting that "nutritionist" is a general, unregulated term, whereas "registered dietitian" refers to a nutrition professional who has completed a specific amount of education and training.
If you want to explore the role of a nutritionist in-depth, read more here.
What Does a Nutritionist Do?
Nutritionists help their clients achieve their wellness goals by guiding their eating habits. This generally involves observing the client's lifestyle and designing a nutrition plan based on realistic and sustainable changes they can make to their eating patterns. If they have the correct qualifications, nutritionists can also provide nutrition counseling and medical nutrition therapy and oversee specific educational programs.
The services a nutritionist can offer depend on where they practice and their certifications. Because there is no universal federal standard for the requirements to be a nutritionist, regulations come from the state level.
In some states, there is no education or certification required to practice as a nutritionist. This means that anyone, regardless of their level of education or relevant experience, can call themselves a nutritionist. However, this may restrict them from providing nutrition counseling, and they will likely not be allowed to diagnose illnesses.
A handful of states require nutritionists to meet specific standards before they can practice. Their license or certification must come from either the Board for Certification of Nutrition Specialists or the Clinical Nutrition Certification Board. These states include Tennessee, Maryland, Ohio, Georgia, Alabama, Mississippi, Missouri, Iowa, and Illinois.
If they are certified by the proper state board, nutrition specialists can treat any condition or illness that a registered dietitian can. These conditions include eating disorders, heart disease, diabetes, and food allergies. Nutritionists can also specialize in areas like weight loss and post-natal nutrition.
There are many places where registered dietitian nutritionists can work, including community health centers, health clubs, hospitals, clinics, and private practices.
If you are considering working with a nutritionist, make sure you are aware of the regulations in your state. Some states do not allow nutritionists to bill their services to insurance companies, which could impact you financially.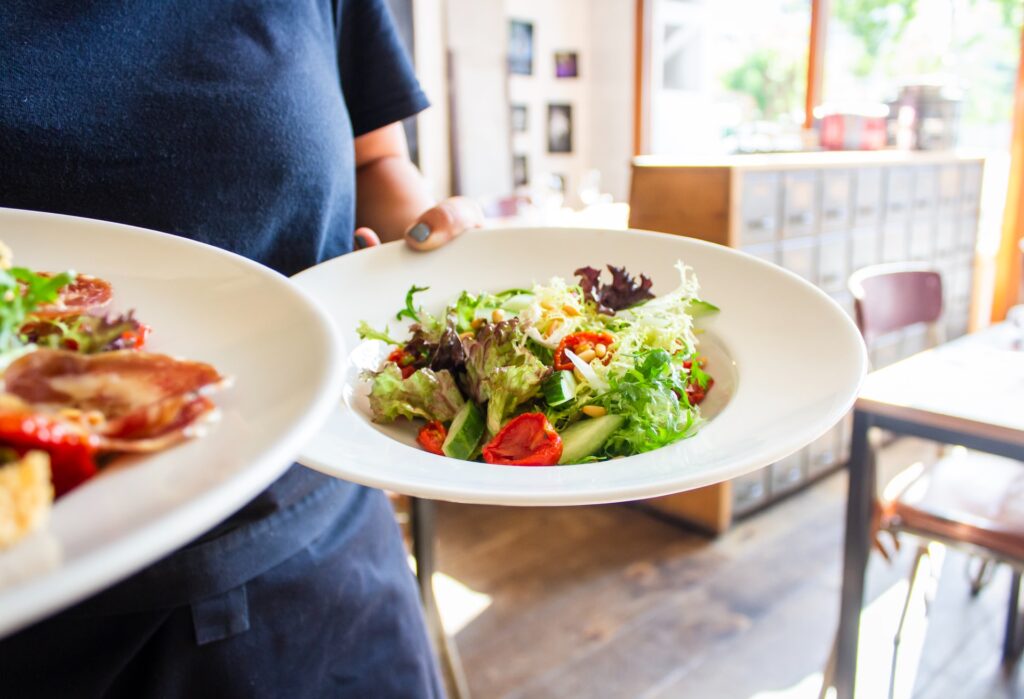 How an NYC Nutritionist Helps You Create Sustainable Healthy Solutions
Your nutritionist can help you feel better by changing what you eat while also forming habits that will improve your long-term health. Here are a few ways NYC nutritionists guide their clients to make sustainable choices:
They help you understand how nutrition affects your health
New York City nutritionists help you make sustainable choices by taking the guesswork out of deciding what foods are best for your body. By working with a nutritionist, you'll become an expert on how to take care of yourself with a well-rounded diet and healthy lifestyle.
Their nutrition plans are personalized
When designing a nutrition plan for you, your nutritionist will consider your budget, time constraints, activity level, and dietary restrictions to develop a program that you can stick with long term. You'll never have to try to make generic diet programs fit your unique needs.
They work with your care team
A nutritionist won't replace your doctor or override the advice of any other medical professional in charge of your care. Instead, they are a valuable addition to your team. Your nutritionist can utilize their extensive training and experience to guide you in the right direction with eating habits, which will complement your overall health.
Who Are Good Candidates to Work with a Nutritionist?
Anyone who needs help managing how and what they eat is a good candidate for a nutritionist. If you relate to any of these scenarios, you may be an ideal candidate to work with a nutritionist, and it may be time to search for a "New York City nutritionist near me."
People Looking to Manage Their Weight
A fairly common reason for seeking a nutritionist is weight management. Whether you are interested in gaining or losing weight, a nutritionist is an excellent resource for help. There are many popular diets that are difficult to maintain and may be inaccessible for various reasons. More importantly, restricting caloric intake or cutting out certain foods altogether is an unsustainable approach to weight loss and may even damage metabolic health. You'll save time and effort by working with a nutrition expert who can help you manage your weight effectively with a healthy diet.
People Managing a Chronic Illness
Managing chronic conditions is undeniably challenging, but it's worth remembering that how you nourish your body can significantly impact the severity of your symptoms. If you have diabetes, high blood pressure, chronic kidney disease, or gastrointestinal (GI) issues, a nutritionist with relevant experience can be a significant asset to your treatment plan.
Athletes with Special Dietary Needs
Nutritionists specializing in sports nutrition have experience working with athletes who need a specific high-performance diet. Getting the right balance of nutrients is essential, especially if you need to maintain a certain weight, build stamina, or facilitate strength training. Recovering from an injury or simply wanting to feel better on the field or in the gym are great reasons to speak with a nutritionist.
Questions to Ask When Working With A New York Nutritionist
When considering an NYC nutritionist, there are a few key questions that you should ask. This will help you choose a nutritionist with the right qualifications, approach, and experience to support you.
Not all nutritionists have completed relevant degrees, internships, or work experience programs. In many states, anyone who considers themselves knowledgeable about nutrition can use the title "nutritionist." You'll want to know what education and training your nutritionist has completed so you can ensure they have the expertise to address your specific nutrition needs.
If you have religious or cultural practices that affect your eating habits, you will want to choose a nutritionist who understands how those practices may impact your nutrition plan.
You might also ask your nutritionist about their availability and work schedule, especially if they are an independent contractor rather than an employee at a hospital or medical office.
Is a Registered Dietitian the Same as a Nutritionist?
Registered dietitians and nutritionists promote wellness by helping people look after their health and manage what they eat. The crucial difference between these two roles is the level of education and certification required.
As previously mentioned, there are few restrictions on who can call themselves a nutritionist. However, a registered dietitian must complete an ACEND-approved bachelor's or master's degree from a program that requires coursework in biological sciences, health sciences, and other subjects. They must also pass the Commission on Dietetic Registration exam before they can practice as a registered dietitian.
As they have completed rigorous education and certification requirements, dietitians can provide medical nutrition therapy along with nutrition counseling.
How to Get Started with a New York City Nutritionist Today
If you've decided to speak with a nutritionist, numerous online resources will help you find a professional who is the perfect fit for your unique needs. You may have already searched for a "nutritionist near me." By working with the best New York City nutritionists, you'll be in a solid position to take charge of your weight, diet, and health.
Start creating a sustainable path to health. Take the quiz!